LIVE CONCERT DVD AND
DOCUMENTARY FEATURE IN PRODUCTION
Updated 12/06/05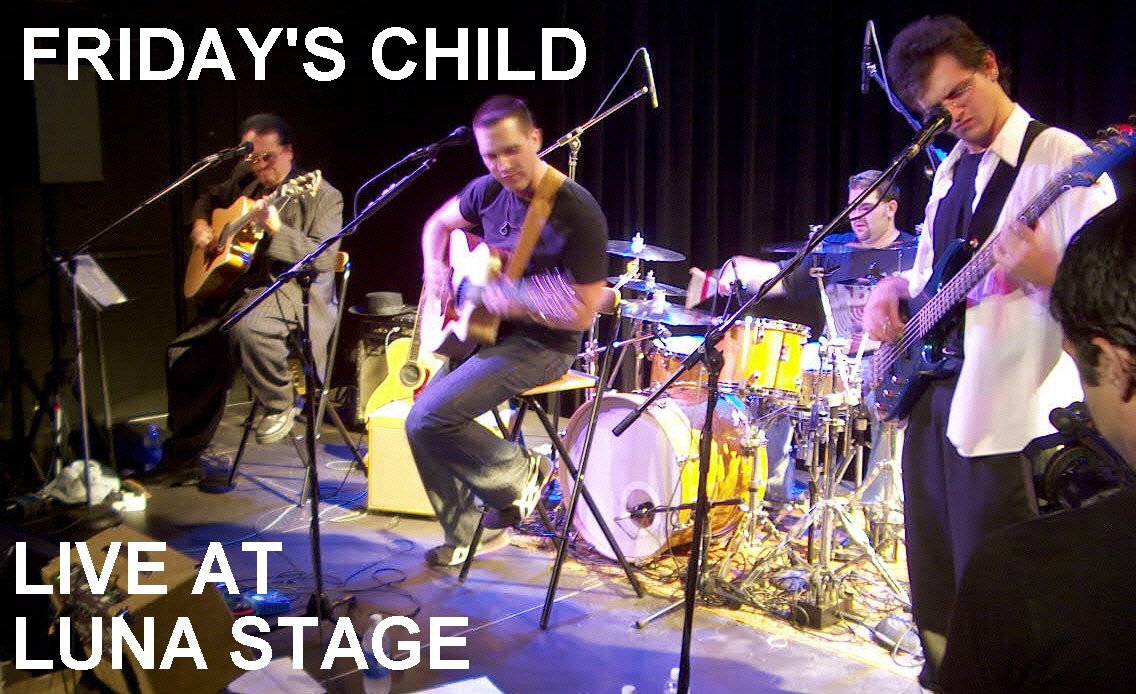 Dragon Rider Productions is pleased to announce the production of a live concert DVD...
VIEW ADVANCE CLIPS FROM THE DVD HERE:
Opening Titles/"The Chasing Game"
"The Story of You"
"Everything She Said (Black Cat/White Cat)"
"Coyote"/End Credits

All clips require Windows Media Player to view. Click here to download the player for free. Select the version that is compatible with your PC or Mac.
Do you use Mac OS X version.3.9 or later and QuickTime 6.5 or later and can't see the video? Click here to play Windows Media files (.wma and .wmv) directly in QuickTime Player.
The concert was an album release performance on Saturday, July 30, 2005 at the Luna Stage in Montclair, NJ.
The footage will also be included in the upcoming documentary, The Road Will Always Wind. The film will track "power acoustic" indie-rock band Friday's Child as they release their album "In A Word" and hit the road for a nationwide tour.