DRAGON RIDER PRODUCTIONS & FRIDAY'S CHILD NEWS
Updated 5/08/06
Things are getting exciting for Dragon Rider Productions and Fridays Child!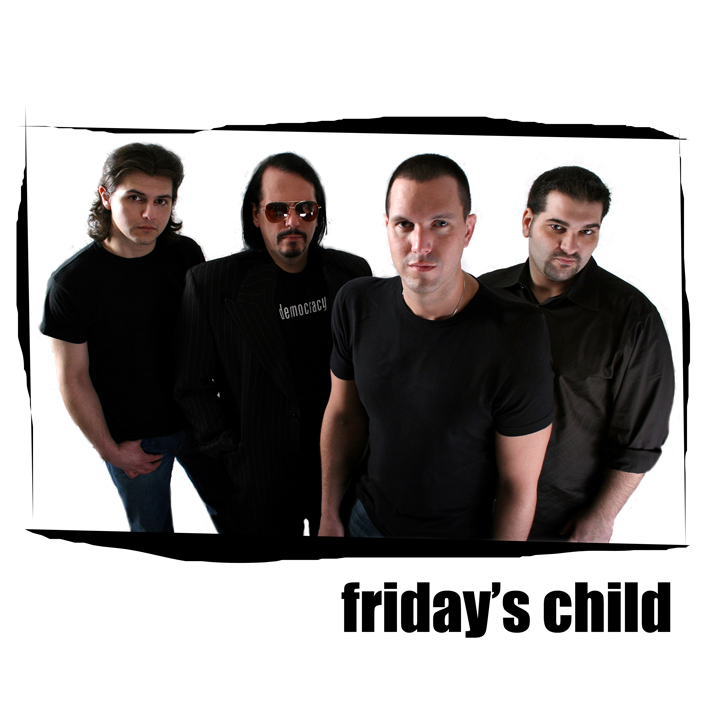 Enhanced CD!
First, the band is releasing an enhanced CD on May 30 called... um, well, we ain't sayin'! (But you might be able to figure the name from this question: Do elephants migrate over curvaceous rivers and consume yogurt?)
The enhanced CD will feature 11 live songs from the upcoming Dragon Rider Productions/Honeybee Music concert DVD Friday's Child: Live at Luna Stage, plus three previously released studio tracks from the album "In a Word." Additional content includes MP3 tracks of the remaining tracks from "In a Word," MPEG files of the live video of "The Chasing Game" from the upcoming DVD and the trailer for The Digital Café Tour, lyrics for all songs, and more... all in one compact package. Enhanced CD production and manufacturing is provided courtesy of Play-It Productions. Order it soon from Friday's Child's on-line store.


"Broaden Your Band" at Guitar Center
Next, Dragon Rider Productions and Friday's Child will team up once again with Craig Schiavone Media and Steve Maio of PFS Marketwyse for the next two installments of the indie music D.I.Y. series Audix Microphones Presents Broaden Your Band: How to Bring the World to Your Music. The installments will take place live at Guitar Center on Thursday, May 18 on Rt. 46 West in Totowa, New Jersey, and Thursday, May 25 at 25 W. 14th Street in Manhattan. Both clinics are from 6 to 9 PM.
The focus of this installment is how to record your live band for broadband outlets, podcasts, etc. Friday's Child will perform and talk about their process while Audix engineers, Phil Garfinkel and Rob Schnell, record the group and show various techniques for miking live audio. The shows will be video taped by Brian Jude and Craig Schiavone and will be made available in conjunction with the Digital Café Tour broadband video series.
Come on by and received a free autographed copy of the enhanced CD... uhhhhh... we cant tell you the name of that yet. (Sorry, but were sworn to secrecy!)


Fender Sponsors The Digital Café Tour
Finally, Fender Guitars has joined the ranks of sponsors of the upcoming Digital Café Tour. Thanks to Cliff Castle at Audix Microphones for putting us with Fender. Thanks to Bill Cummiskey at Fender for his support!
Come on down to Luna Stage in Montclair, New Jersey and be a part of the Digital Café Tour! Confirmed dates so far include:
June 17, 2006: Friday's Child - To kick off the series, the band will play an all request concert! Email them your dream set list now, and they'll rehearse the songs!
June 24, 2006: Indie Women Take Control - Featuring Laura Dodd and Carrie Engdahl.

July 8, 2006: Jersey Rocks! - Featuring home-grown artists The Dark Marbles, Odds Are and The Kimballs.
August 5, 2006: Secret Gossip - Bringing blue-eyed funk all the way from Nashville!
Keep checking for more updates!