JERSEY ROCKS THE DIGITAL CAF&Eacute TOUR!
Updated 5/23/06


Dragon Rider Productions and Friday's Child brought the next installment of the indie music D.I.Y. series Audix Microphones Presents Broaden Your Band: How to Bring the World to Your Music to Guitar Center on Rte 46 West, Totowa, NJ last Thursday, May 18th. The focus of this installment is how to record your live band for broadband outlets, podcasts, etc. The band played a set, then Phil Garfinkel, master engineer from Audix Microphones, explained the nuances of how to mic a live band while the band demonstrated, instrument by instrument. Rob Schnell of Audix/Reflex Marketing and Beck Lawrence from QSC were the front of house engineers. The performances were video taped by Dragon Rider Productions and will be made available in conjunction with the Digital Café Tour broadband video series.
They will reprise this clinic on Thursday, May 25th at the 25 W. 14th Street Manhattan Guitar Center location from 6 to 9 PM. These events are sponsored by Audix Microphones, Play-It Productions, QSC, Furman, Fender Guitars, Taylor Guitars and DW/Pacific Drums. Special thanks to Cliff Castle at Audix Microphones, Bill Cummiskey and Lou Vito at Fender Guitars, Bob Brennan of Reflex, Paul Friedman of JBA, and the staff of both Guitar Center stores for their support.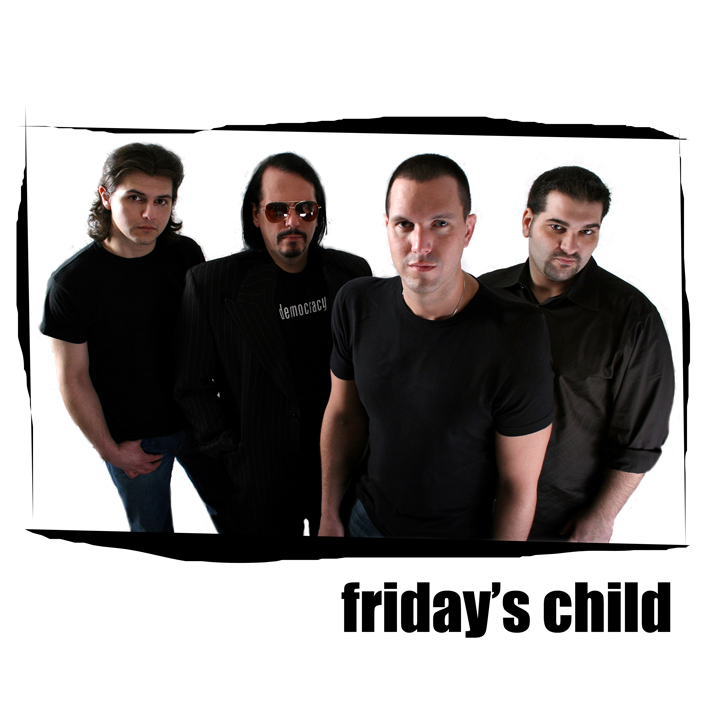 Come on by Guitar Center and received a free autographed copy of the enhanced CD... uhhhhh... we cant tell you the name of that yet. (Sorry, but were sworn to secrecy!) The enhanced CD will be released on May 30 and will feature 11 live songs from the upcoming Dragon Rider Productions/Honeybee Music concert DVD Friday's Child: Live at Luna Stage, plus three previously released studio tracks from the album "In a Word." Additional content includes MP3 tracks of the remaining tracks from "In a Word," MPEG files of the live video of "The Chasing Game" from the upcoming DVD and the trailer for The Digital Café Tour, lyrics for all songs, and more... all in one compact package. Enhanced CD production and manufacturing is provided courtesy of Play-It Productions. Order it soon from Friday's Child's on-line store.

Several New Jersey-based bands are headed to Luna Stage in Montclair for the upcoming Digital Café Tour! Confirmed dates so far include:
June 17, 2006: Friday's Child - To kick off the series, the band will play an all request concert! Email them your dream set list now, and they'll rehearse the songs!
June 24, 2006: Indie Women Take Control - Featuring Laura Dodd and Carrie Engdahl.

July 8, 2006: Jersey Rocks! - Featuring home-grown artists The Dark Marbles, Odds Are and The Kimballs.
August 5, 2006: Secret Gossip - Bringing blue-eyed funk all the way from Nashville!
Keep checking for more updates!